Anywhere…Anytime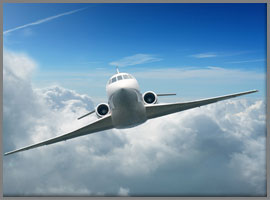 Private Ambulance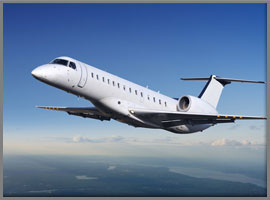 Commercial Assist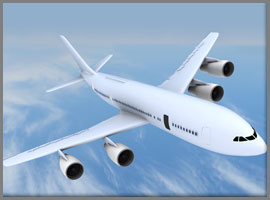 International Commercial Assist
Private Ambulance
Fixed wing, long-distance private Air Ambulance transports are our primary service. Our Federal Air Ambulance flights are configured as an ambulance with a laydown bed on board the plane. It is a private flight – there are no other patients on board other than your loved one. The aircraft is equipped with medical equipment and oxygen, and a medical attendant accompanies the patient on the aircraft during the flight. The majority of our patients are relocating closer to family members as a result of the patient's declining ability to live independently.
We also transport patients to facilities that offer greater medical specialties than the patient is able to receive locally (ie: organ transplants, cancer treatment, rehabilitation for head injuries/stroke care, etc). We customize each transport to the individual patient's specific medical needs.
Commercial Assist
This bedside to bedside medical transport option can be a very cost effective solution for patients transporting between two major cities.
Our medical transport team accompanies the patient on a commercial flight and assists in the coordination of the ground transportation of the patient to and from the airports. All special medical arrangements, oxygen, and equipment are coordinated with the specific commercial airline officials to ensure a safe and smooth transition for the patient.
The patient need not be mobile. We manage most geriatric patient needs and can arrange oxygen when required. We would be pleased to discuss your patient's specific medical needs to determine if this cost-saving option is appropriate for your patient
International Commercial Assist
Similar to the Domestic Commercial Medical Assist transport, our International Medical Assist transport accommodates the stretcher-bound or sit-up patient who requires medical attention. Some require just basic life support and medical care. For others, advanced life support equipment and medical attention is required. We can serve both needs.
In addition to our medical transport team accompanying the patient on a long-range commercial aircraft, this service also includes an on-board stretcher (if required), oxygen, and all other required medical equipment and coordination. Our seasoned, experienced flight nurses and respiratory therapists are accustomed to transporting those who require continuous oxygen and even many ventilator-dependent patients. Recently, Federal Air Ambulance has safely and comfortably transported patients from the United Sates to the following countries:
South America (Brazil, Chile)
Central America (Costa Rica, El Salvador, Guatemala)
Eastern Europe (Lithuania, Poland, Serbia)
Western Europe (Austria, England, Germany, Italy, Scotland, France, Ireland)
Africa (Morocco, Zimbabwe, Ethiopia, Cameroon, Nigeria, Ghana, Egypt, Kenya)
Australia
China
Guam
Pakistan
India
Korea
Mexico
Caribbean
Phillipines
Canada
Indonesia
Conversely, we will dispatch an aircraft or a medical escort to an international destination to pick up a patient for return to the United States